Market Requirements
Financial Institutions registered in the EU/ EEA and are operating in the EU are mandated under Anti Money Laundering (AML) regulations to conduct AML training for the respective compliance team at least once a calendar year.

These Institutions are also obliged to comply with EU AML regulations.
.
.
Solution – Formation of a Sound and Regulated Compliance Team
The Training shall include:
Practical training for the selected team for a period of 5-7 working days.

Either on-site or on a remote basis.

Training includes examination and training materials.

Extensive and intensive case study sessions.

Review of the CRM of the financial institution.

Full policies and internal procedures review.

Recommended individual action plan per enterprise.

Operational compliance team within 15 working days.

Full training within 3-4 full working days.

Training is available either on-site or on a remote basis.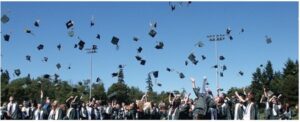 .
Topics covered within the Training
5 AMLD/ 6 AMLD/RahaPTS/ Baltic and FCA Regulatory Framework

Preparation for FIU inquiries

Politically Exposed Persons (PEPs)

Reporting duties to the FIU

EU Sanction and blacklisting

GDPR and Privacy Best Practices

Examination and internal mock investigation
i-AML Certification
i-AML shall provide course graduate with an i-AML certification.
Ella Rosenberg, LLM,
Chief Instructor, program coordinator.
EU Law Regulatory Consultant. Expert with high risk industries in Israel and Europe.
Ella holds an LLB in EU Law from the European Law School, Maastricht University and an LLM in Commercial and Company Law from Erasmus School of Law, Erasmus University Rotterdam.
Expert in AML in the crypto currency industry, defense industry, Blockchain, AI, drone regulation, EU firearms regulatory framework, Art industry, financial investigations, Cannabis and tokenization of maritime logistics. Experienced in Foreign Trade Agreements of the EU and Israel, TRIPS and GATT agreements, WTO Law and EU Legal Policy.